THE HOUSE DETECTIVES CHECK OUT THE NEIGHBOURS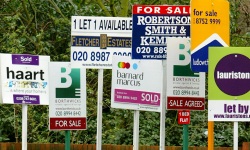 Buying a house ? so WHO are YOU going to end up living next door to? Want the answer BEFORE you part with your hard earned cash? Then CHECK OUT THE NEIGHBOURS..........
Moving house is an uncertain time; if you are unsure of the area or the neighbourhood, let us use our research and investigative skills to formulate an idea for you before you move. Our findings, tailored to your needs, will be presented in a comprehensive report for a fixed fee of £895 + VAT. Our service has featured in many publications and been talked about on many TV chat shows - see below for links
Our House Investigator spends a lot of time hanging around on Street corners, taking pictures of her trusty dog. Together they make an impressive, undercover team. You see, she isn't really taking photos of the dog. She's far more interested in the houses behind her and the people who live in them. She is what you might call a 'house detective'. The popular serviced has featured on BBC London News, BBC Watchdog , This Morning Richard and Judy, Channel 5, on BBC Radio and the BBC Asian Network and has been reported in the Daily Telegraph, Financial Times, New York Times, and most of the UK National newspapers. When people find their perfect house, they don't want to move in and find they're next door to the neighbours from hell"
"What I do is check out the neighbourhood and report back." They'll also tell you if any of the neighbours have loud arguments, never empty their bins, or can't afford to pay service charges. Our house detectives will work over a period of seven to ten days, finding out everything there is to know about an area and its residents - who lives next door to a buyer's prospective house, what they do for a living and if they owe money. If a property nearby has had several residents in a short period, they'll find out why. And investigating the freeholder sometimes leads to discovering other properties they own where legal arguments have ensued. Noisy neighbours is a common fear - we may visit the locality several times. "I recall standing outside one flat on a Friday night when a couple started rowing on the balcony. She was screaming at the top of her voice and he ran downstairs. Got in his car and screamed off, hitting two other cars in the process. After talking to the neighbours I discovered the pair did that sort of thing every weekend"
"If there's a school nearby I might wait near the gates and chat to the mums - always, of course, being careful to be discreet and not alarm anyone" . "One told me of a gang of teenagers terrorising a peaceful area in Surrey. And when we checked it out…that's another story……" As well as being used by house buyers in the United Kingdom, many clients are referred by multinationals looking to relocate their staff to Britain. Because they have little, if any, local knowledge, the agencies expertise can be invaluable. Liz White, for example, who moved to England from Boston six months ago, was saved from making what could have been an expensive mistake. "The house was described by the real estate agents as being in a quiet residential area. It turned out to be in the heart of Brixton. Now here, of course, Brixton has a reputation - not necessarily a bad one, but not the place for me". So many houses with "for sale" signs seem perfect when visited, with real coffee on the stove and fresh bread aromas from the oven. Reality is something quite different " The completed report is a mix of research and physical enquiries, researchers attending in the are in day and night; the completed file is comprehensive, covering schooling, crime, detail of residents, surveillance notes and geographical idiosyncrasies