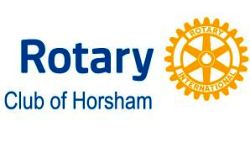 Following a kind invitation from Horsham Rotary Club to dinner and to speak after dinner at the Roffey Park Institute, speakers secretary Derek Bradnum had these kind words to say:
Thank you so much for your letter, sent to Roffey Park, which I only received yesterday evening. Thank you too for your kind words and may I say grateful thanks to you and Steve for giving the talk the previous Thursday. It was most interesting and informative, and I'm sure changed a lot of peoples perception of private investigators!
I thought that Steve gave a really informed overview of the business, and with confidence and great authority, considering he is so new to the job. No doubt he will go far and we wish him every success.
Thank you also for the leaflets, which I managed to hand out to members at last evenings meeting. I'm pleased that you enjoyed your visit to our club ... and no apology necessary for the jokes. It's good to have a light hearted presentation, particularly on a serious subject.
Thank you again. Best Regards, Derek"